Today we remember President John F. Kennedy, who was assassinated on this day 59 years ago in Dallas, Texas.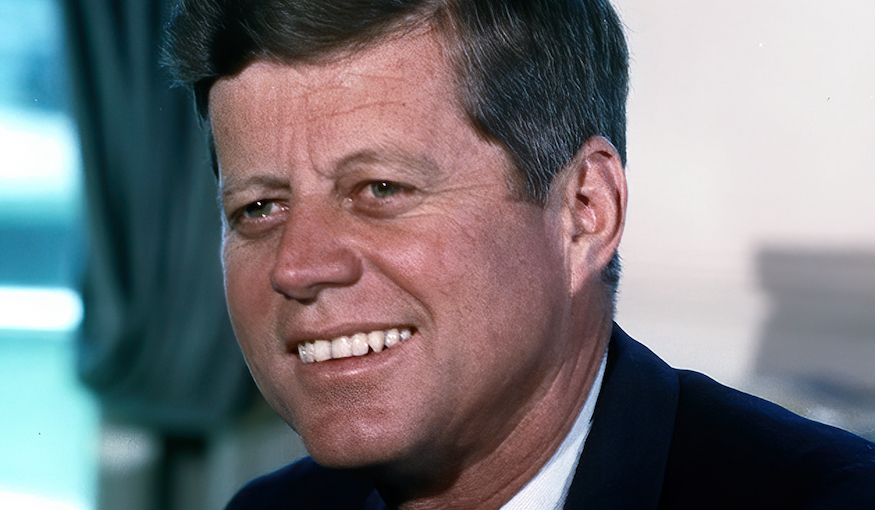 Image: John F. Kennedy / U.S. National Archives and Records Administration
On November 22, 1963, President Kennedy was fatally shot by a sniper while traveling in an open motorcade with his wife, Jacqueline. Celebrated as one of the most beloved Presidents of the United States, Kennedy's sudden death shocked the entire nation.
John Fitzgerald Kennedy was born on May 29, 1917 in Brookline, Massachusetts. He was the second of nine children born to Joseph "Joe" Kennedy and Rose Elizabeth Fitzgerald. After graduating from school, Kennedy and his older brother Joseph, Jr. joined the U.S. Navy. Sadly, his brother was killed in action during World War II.
On January 20, 1961, Kennedy was sworn in as the 35th President of the United States, becoming the youngest man to be elected to the office. At his inaugural address, he spoke of the need for all Americans to be active citizens. Addressing the public he said, "Ask not what your country can do for you, ask what you can do for your country."
Today, Kennedy continues to be remembered as one of the greatest Presidents in U.S. history. Years after his death, the world continues to be inspired by his leadership and accomplishments.